Roll forming line for roller shutter profiles
With 0.25 mm thick aluminum strip
Roll forming line for roller shutter profiles
Starting from a 0.25 mm thick aluminum strip coil, this automatic line is designed to produce blind slats in a continuous process of profiling, filling the interior of the profile with polyurethane, cutting, grooving, crimping slats and evacuation to a speed of up to 60 mt / min.
The line is designed for a quick and easy change of the rollers that make up the profile by means of the cassette system and equipped with a technology for programming and controlling production in a safe and efficient way.
:
Double mandrel decoiler with mechanical expansion which allow the possibility to load a new coil while the machine is working.
Standard cassette roll forming machine.
Set of forming rollers mounted on cassettes allowing a quick profile change without need for adjustments and optimizing production time.
Low pressure PU injection equipment with touch screen control of working parameters.
An on-the-fly cutting system with high speed flywheel.
A mechanical press to punch the ventilation slots of high performance and up to 550 G.P.M.
A machine for threading several profiles into panels.
An automatic packaging and evacuation system with a storage capacity of up to 450 slats.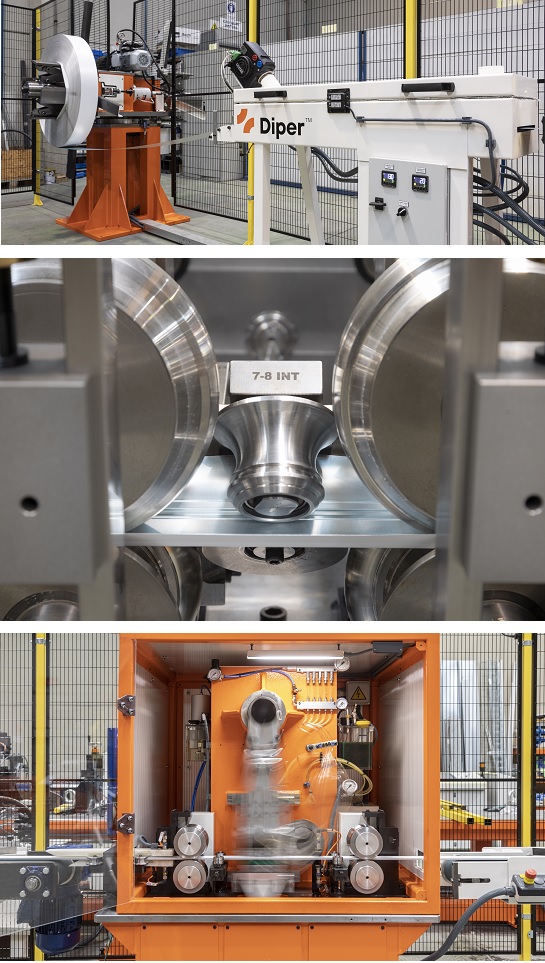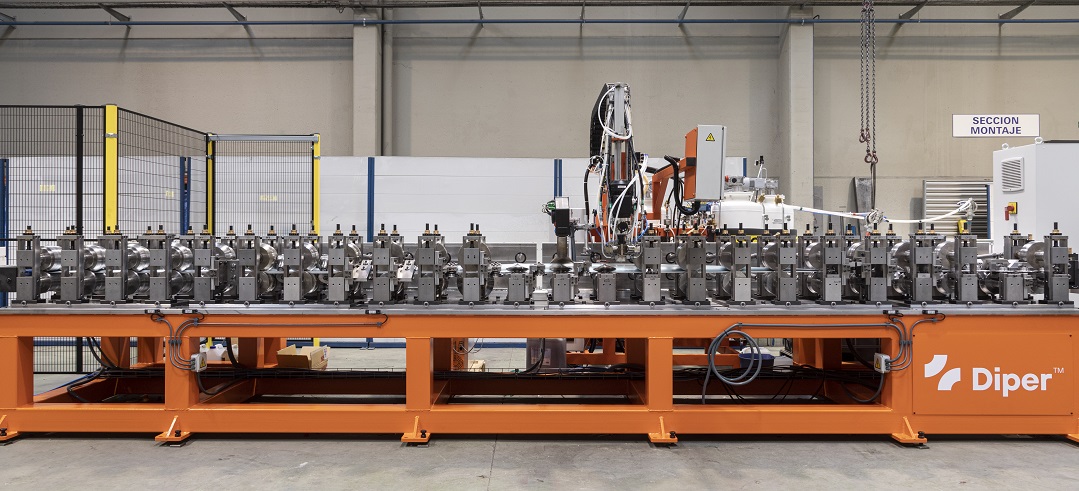 Do you want to find out more about our roll forming lines?