Integrated in-process systems
Excellence from the beginning to the end of the process
Integrated in-process systems
Throughout the years, our high level of specialisation at Diper has enabled us to develop complete solutions for our customers, thus manufacturing not only roll forming lines, but also integrated production processes to create the finished product.
The integrated auxiliary technology that we provide includes: bending, recessing, folding, coil splices, punching, drainage, automatic stacking, etc.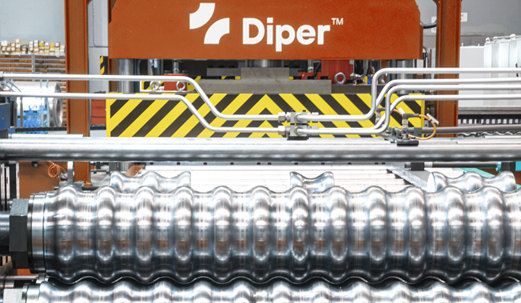 Do you want to find out more about our roll forming lines?