Flexible punching systems
Fully customized punching systems
Flexible punching systems
Depending on the production speeds needed and the tolerances in the positions of the holes, we design and provide the most suitable punching machine system, whether before or after the roll forming.
From simple hydraulic presses to flexible systems with various mobile tools and with quick die changes, always aiming to reduce the time taken in changes, with safe operation and greater efficiency.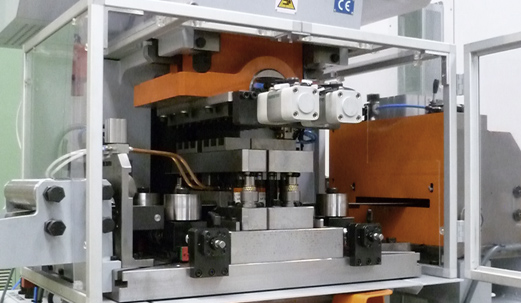 Do you want to find out more about our roll forming lines?