Roll forming line for sidewall of grain bin
Corrugated, punched and curved sheet
Roll forming line for corrugated sheet sidewall of grain bin
From a coil of galvanized steel band with a thickness of 0,8 to 4 mm, this line is designed to produce, in a continuous process of profiling, punching, cutting and bending, sidewall for grain bin.
:
Motorized decoiler with hydraulic expansion.
Roll forming machine with automatic thickness adjustment system.
Punching equipment to solve in process both the transversal punching as well as the longitudinal punching of the ends of the profile.
Cutting equipment programmed for the different piece lengths.
Bending equipment with a minimum radius of 1,800 mm.
Turning equipment to facilitate the stacking and packaging of the pieces.
The programming of the line has the possibility of allowing manufacturing orders to be received by ethernet, by USB or by generating them on the programming screen of the line.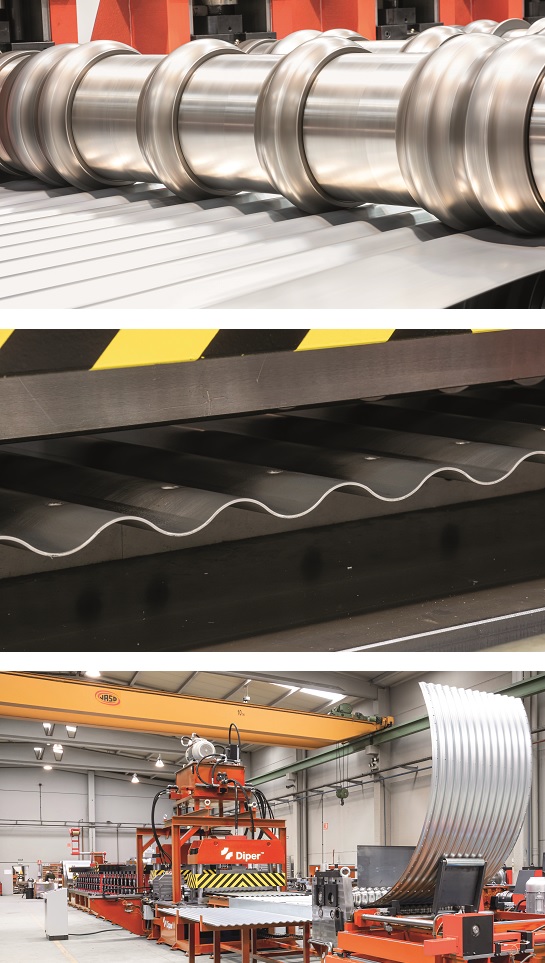 Do you want to find out more about our roll forming lines?